Executive Director and Chief Cat Scientist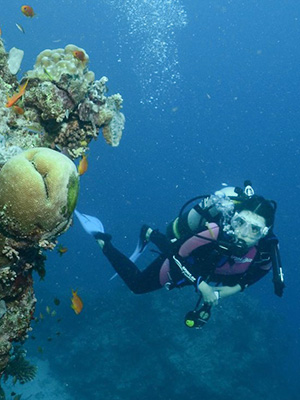 Sabrina Aeluro is an animal lover who decided to go back to school to become a science-based, professional-strength cat lady. She got hooked on the idea of doing applied animal welfare research to address knowledge gaps and improve data collection practices in the spay/neuter world. Sabrina loves the growing movement of collaborations between "cat people" and "wildlife people," and wants to see those on both sides sharing their skills and knowledge so we can more effectively reduce cat overpopulation using cat-friendly methods. At the University of Washington in Seattle, Sabrina earned a Bachelor of Science in Biology with minors in Microbiology and Environmental Science in 2018, an Applied Animal Behavior Certificate in 2019, and a Graduate Certificate in One Health in 2020. She has taken additional coursework in wildlife science, ecology, and statistics. Sabrina enjoys travel, hiking, vegan cooking, scuba diving, volunteering with the Feral Cat Spay/Neuter Project and Animal Balance, and her two special needs kitties, Fig and Lychee. Her website is aeluro.com.
Nonprofit Board Members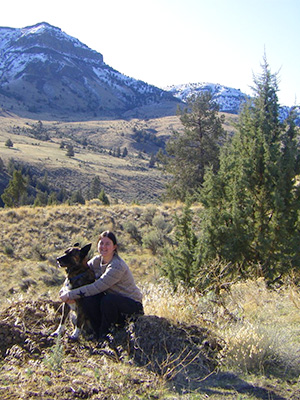 Dr. Jennifer Buchanan discovered her love for animals growing up on a cattle ranch in Southern Oregon. After earning her Doctorate in Veterinary Medicine at Oregon State University in 2010, she jumped right into shelter medicine, taking a position at Seattle Humane Society. During her time there she continued to evolve with the shelter and developed protocols and policies based on the newly published ASV guidelines. It was through this work that she became invested in community cat welfare and in 2015, she joined Feral Cat Spay/Neuter Project as their Lead Veterinarian. She is currently pursuing her Master's degree through the University of Florida. Dr. Buchanan is proud and excited to be a part of Kitizen Science because she recognizes the need for long term, sustainable and humane community cat management practices. By focusing on evidence-based studies and maintaining a balanced viewpoint she hopes to support high quality research that can be used to build bridges between all animal and ecological advocates. In addition to work and school, Jennifer enjoys hanging out with her kids (two and four-legged) in the forest behind her house and playing table-top games with her husband after the kids are in bed.
Dr. Brad Crauer's clinical interests include building bridges between private practice and shelter medicine, effective and efficient HQHVSN (High Quality High Volume Spay Neuter), epidemiology in a shelter setting, population management, growing knowledgeable and skilled practice ready veterinarians. Dr. Crauer earned his Doctorate of Veterinary Medicine from Iowa State University in 1991, and has since worked in private practice, hurricane disaster response, served as the Chief Medical Officer of the Seattle Humane Society, and in-house veterinarian at the Wenatchee Valley Humane Society. He is currently an Assistant Clinical Professor at Kansas State University's College of Veterinary Medicine where he teaches Animal Shelter Basics and the Shelter Medicine rotation and operates the Shelter Medicine Mobile Surgery Unit to bring affordable spay/neuter to regional shelters and rescues. Dr. Crauer splits time molding young veterinary minds in Manhattan KS and relaxing in the mountains or on the waters of the Pacific Northwest. He shares his life adventures with his wife, two Katrina rescue cats (Tuna/Louis) and a reservation swamp dog (Squish).
Technology
Rutvik Mehta, a computer engineer, is the technology lead for Kitizen Science. Right from the beginning of his Diploma in Computers, he was more inclined towards the Logics and Algorithms. In the middle of all the course works and the Academics during Engineering, he developed an advanced geofencing – live location sharing application for Android phones. Currently, he owns several shares of a profit/non-profit firm named Identity Signet Pvt. Ltd. where he is one of the three main Directors. Also, he works with Stellartech Ltd. as a CTO where he leads a team working on Android Systems. Along with all of this, he is associated with Humane Society International (HSI) as a Tech Lead, working on their main mobile application. All of his work is on his Website. Apart from work, Rutvik is a fitness freak, he loves to travel and is an extreme animal lover. He loves to take care of his cockatiel and two fishes.