2023 Chicago Surveys - May 19 to June 29 (except June 8-11)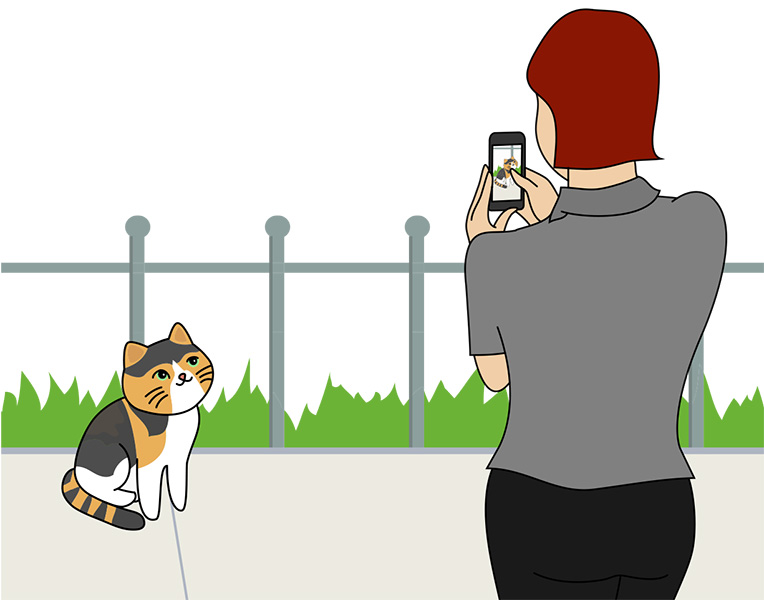 Join Kitizen Science for our third year of monitoring the outdoor cat population in a section of Chicago! This study will allow us to learn whether targeted spay/neuter programs are successful at humanely reducing cat populations in these areas.
The project: Working in pairs, you will complete a walking survey on an assigned route along public sidewalks and alleyways. Our smartphone app includes a map showing your route and where you are located. Any time you see an outdoor cat, you will photograph the cat and submit the sighting via the app. Surveys take place in the late afternoon and evenings and should be a fun way to contribute to important cat welfare research while getting some fresh air. Cat survey pairs will be working independently, but someone will be available by phone if any questions arise during your survey.
Who we need: Adults over 18 who like cats and feel comfortable with technology/smartphones and walking for about 2 to 2.5 hours from about 5:30-7:30pm (timing varies based on your own walking pace). Our app works on Apple and Android (running 6.0 or later). Each volunteer needs their own smartphone. We prefer to recruit volunteers who can commit to volunteering on multiple evenings or even each evening for an entire week for ease of scheduling, but even a single shift helps. There is no previous experience needed with citizen science or research, but an eye for spotting cats is a major plus. Feel free to volunteer with a friend or partner, or we can put solo volunteers into pairs.
Required preparation: This is a structured volunteer position where you need to sign up for shifts ahead of time, be assigned a cat survey route, and do about half an hour of homework beforehand. After viewing an online orientation video and downloading our app, you will need to register and send a test submission from your phone to make sure everything works before your first cat survey. While our app has been tested on many devices, there could be bugs we haven't found yet, and we want to discover those before you're in the middle of conducting a cat survey. On the days of your surveys, you'll self-start at an assigned location with a partner, log into the app, and complete your survey route.
What to bring: A fully charged smartphone with a data plan, water, and sun protection in the form of a hat or sunscreen. If you have an older phone that does not hold a charge well, we recommend bringing an external battery bank. We ask that volunteers comply with current local masking and social distancing guidelines.
Sign up: On Tree House Humane Society's volunteer scheduling page.